A very informative day with Tim Greene of TGS Acoustics on ProPG.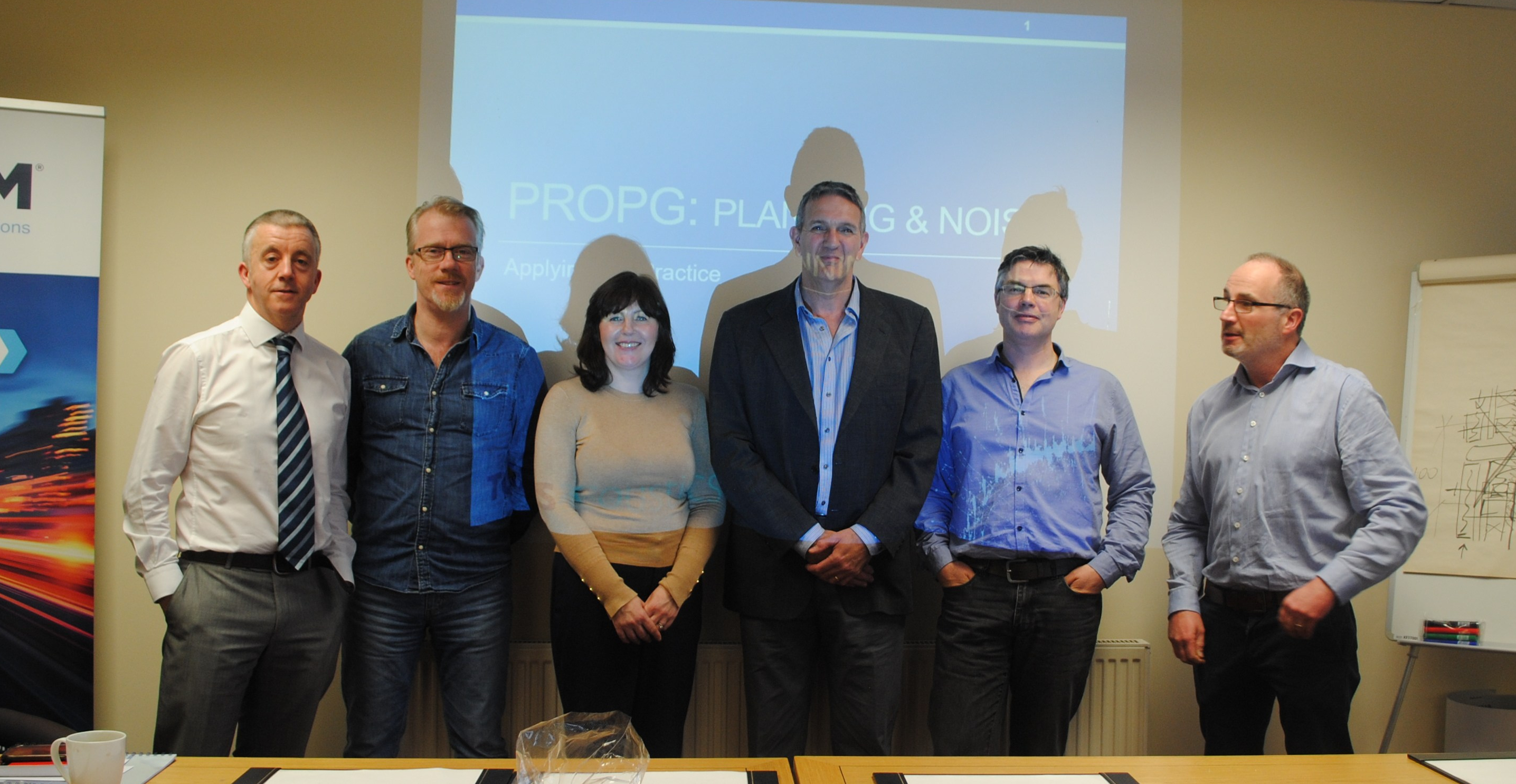 Left to Right: Diarmuid Keaney MIOA, Ted Dalton MIOA, Siobhan Magher MIOA, Tim Greene MIPS, Peter Hill MIOA and Dermot Maloney MIOA.
The ProPG has been produced to provide practitioners with guidance on a recommended approach to the management of noise within the planning system in England.
The IOA, the Chartered Institute of Environmental Health and the Association of Noise Consultants have worked together to produce the guidance which encourages better acoustic design for new residential development and aims to protect people from the harmful effects of noise.

Special thanks to TIDL for providing the venue.  When it comes to supplying technical assistance and a comprehensive range of products to solve the many noise related problems encountered in the construction industry. These include the control of impact and airborne noise of walls and floors as well as flanking noise in apartments ,hotels ,domestic housing, industrial and manufacturing concerns as well as specialist noise control measures required in recording studios, cinemas, community halls and H&V plant rooms.
Our years of experience enable us to offer expert solutions to architects, engineers, designers and contractors for these and many more noise related applications.

TIDL, Unit 1-4 Keypoint Rosemount Business Park, Ballycoolin, Blanchardstown, Dublin.
http://www.tidl.ie/products/view/noise-control-products/